What is the O-TAKU Manga Contest ?
Over the past several years, the popularity of manga has exploded among young people and some are showing greater interest in the more complex and creative aspects of their favorite hobby, such as manga drawing or writing.​ As experts in the field, O-TAKU – in collaboration with the Montreal Comics Festival (MCAF) – decided to set up the first manga contest in Canada.
The objective of this contest is to identify and encourage emerging talents in manga writing in Quebec and, eventually, in the rest of the country. ✨
Who can participate? 👋
Eligibility criteria
Only people who have never been published (I.e. self-publishing or publishing house) can submit their application.
The recipient must be at least 18 years old and be a Canadian resident.
For this first edition, candidates must also reside in Quebec, Canada.
What do I need to do to participate? 👀
To be considered, applicants will need to submit a short but complete manga – commonly referred to as a 'one shot'. The story submitted must be a minimum of 20 pages and a maximum of 25 pages, all accompanied by a brief description.
The application process is done in two steps. The first is to register. Once this is done, candidates will have until Wednesday, August 31, 2022 @11:59 p.m. (EST) to submit their work.
Important Dates 🗓📌
From May 27 to August 31 midnight (EDT) – Submission of applications
September – Selection of the 10 best by our screening committee
October – Choice of the 3 finalists including the winner by the jury
November – Announcement of the winner and the two other finalists during the Salon du livre de Montréal (SLM)
The Rewards 🏆
1st place
An amount of $500 CAD
An all-inclusive trip to France for Japan Expo 2023

Round Trip Air plane tickets
4 nights accommodation
A pass for Japan Expo 2023
A per diem of $100/day

Opportunity to attend a meeting of the Glénat publishing team in Paris
6 hours of mentoring with experts in the field on different topics related to manga writing
Other: free day at the O-TAKU MANGA LOUNGE, one-year sensei membership at O-TAKU, poster for the BM 2023, visibility of the author and his candidacy on the O-TAKU and FBDM social networks, etc
2nd place
An amount of $300 CAD
6 hours of mentoring with experts in the field on different topics related to manga writing
Other: free day at the O-TAKU MANGA LOUNGE, one-year sensei membership at O-TAKU, visibility of the author and his candidacy on the O-TAKU and FBDM social networks, etc
3rd place
An amount of $200 CAD
6 hours of mentoring with experts in the field on different topics related to the writing of manga
Other: free day at the O-TAKU MANGA LOUNGE, one-year sensei membership at O-TAKU, visibility of the author and his candidacy on the O-TAKU and FBDM social networks, etc
Our Jury 👩‍⚖️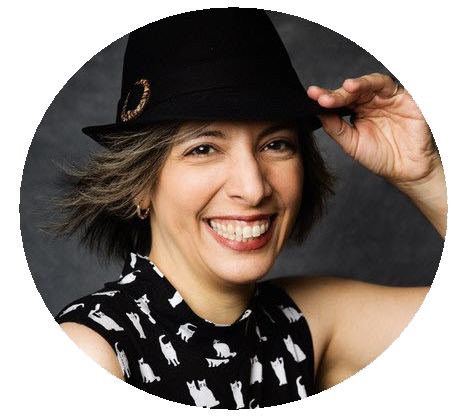 Valérie Harvey
Author + Sociologist
Originally from Quebec, Valérie Harvey currently lives in Kyoto. She dared to imagine a northern Japan in her manga-inspired novels: Les Fleurs du Nord, L'Ombre du Shinobi et L'Héritage du Kami (Québec-America editions).
She translated the poetess Misuzu Kanéko into French. She is also a sociologist on Radio-Canada.
On her Nomadesse, YouTube channel, she hosts Parlons Japon with the Otaku Manga Lounge.  Great passion for Japan, it is present in all aspects of her life!
http://nomadesse.com/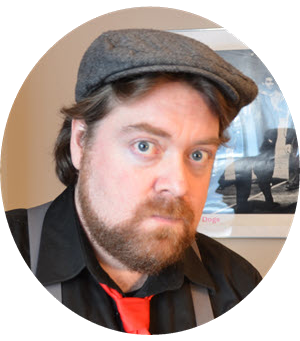 DEZ
Comics writer
Etienne Desilets-Trempe, better known as Dez, is the creator of Frivolesque, a weekly online comic strip (webcomic) launched in 2013. Originally from Mauricie but living in Quebec City for twenty years, Dez is passionate about comics of all kinds, cinema, and retro video games and likes to get involved in various events. Frivolesque, the comic book on which he has been working for almost ten years now, tells the more or less incredible daily life of five unconventional girls. It is inspired on the one hand by manga of the "4-koma" type (Azumanga Daioh, Lucky Star, K-On) and their clichés, and on the other hand by the daily life of the author and the people who surround him.
https://frivolesque.com/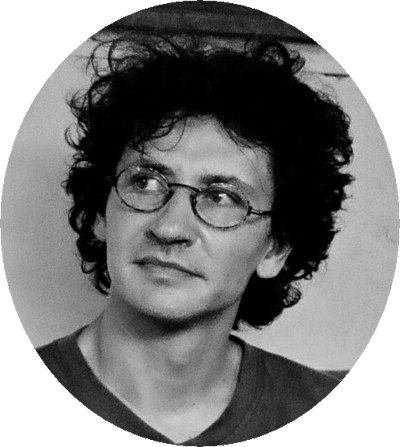 Timothée Guedon
Publisher, Kana editions
Timothée Guédon was born in 1976. and grew up watching the first Japanese cartoons broadcasted in France (Goldorak, Captain Harlock), Holder of a Master's degree in text and publishing, he joined the editorial team, in 2006. of the two publishing houses Dargaud Benelux and Kana. Since 2018 he has held the position of editor for Kana Editions under the direction of Christel Hoolans.
Grégoire Hellot
Managing Director, Kurokawa Publishing
He began his career in pop culture and entertainment at the age of 16 when he joined the editorial staff of the legendary video game magazines Joystick and Joypad. He then joined Univers Poche to set up the Kurokawa manga publishing house, where his knowledge helped him to build a relevant catalog that has been critically acclaimed for more than 15 years.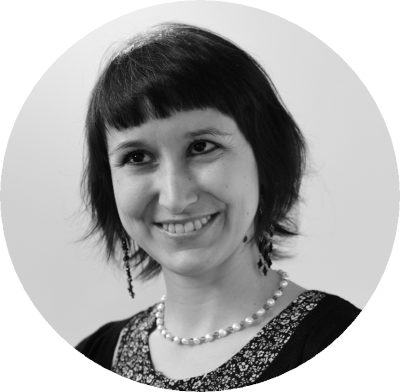 Nunumi
Comics writer + Live animation expert
Nunumi (aka Christine Dallaire-Dupont) has been part of the Quebec animation scene for over 15 years. She has contributed to many titles including Ballerina, La Guerre des Tuques 3D, Le Magasin des Suicides, Félix and Le Trésor de Morgaa, and held several roles including those of animator, character designer, and storyboard artist. More recently, she made her directorial debut on the animated feature Katak le Brave Béluga. At the same time, she evolves in the world of comics as an author. In 2017, her first work entitled Sky Rover was recognized in Canada (Joe Shuster Award) and Japan (Japan Media Arts Festival). Her latest book, Un Billet Pour Nulle Part was released in Quebec in 2019 and she is currently working on her third album. http://www.nunumi.com/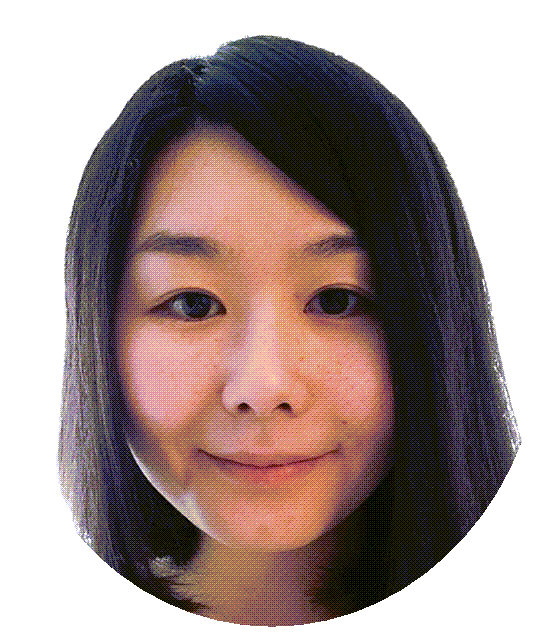 Satoko Inaba
Manga editorial director, Glénat editions
Born in Japan, Satoko INABA arrived in France at the age of 7 and studied in both languages. With a graphic background, she joined the manga publishing world as a designer and translator, before joining the editorial team of Glénat Manga in 2008, of which she took over the management in 2015. Gradually intervened in editorial choices and orientation of the catalog since her arrival, she has contributed to the introduction of great successes (One Piece, Dragon Ball), selected new bestsellers (Tokyo Revengers, Dr Stone, Sakamoto Days), reissued legendary titles (Ranma ½, Parasite, Sanctuary ) and also takes care of the development of original creation within Glénat editions, by publishing authors of all origins: Japan, France, Italy, etc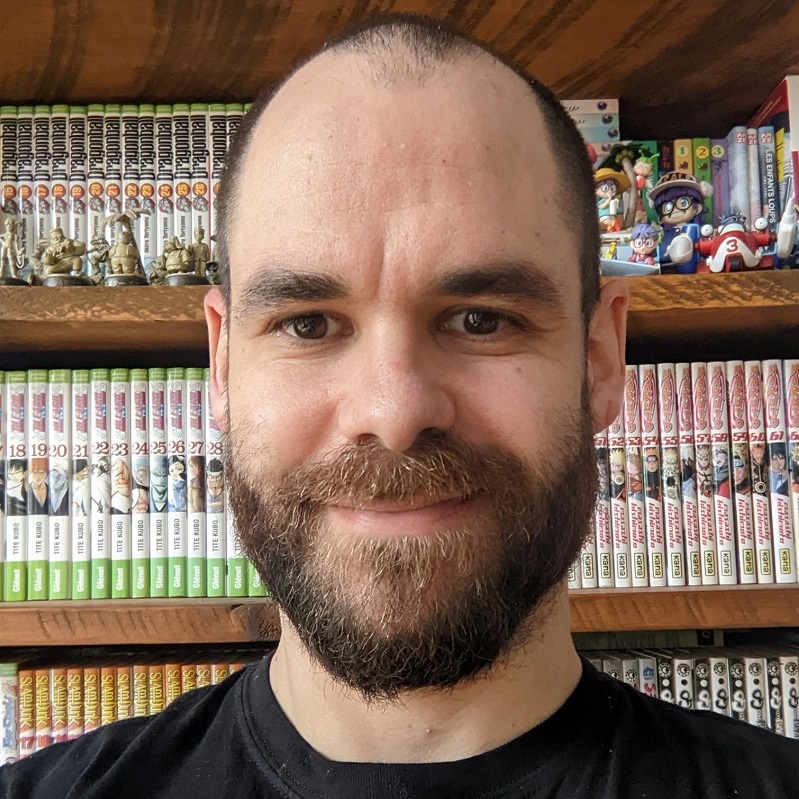 Julien Clément
Manga enthusiasts representative
"I was passionate about the 9th art even before knowing how to read. Manga has accompanied me since I can remember, since childhood. I now share my passion for Dragon Ball, City Hunter, and Slam Dunk with my children. I have a collection of several thousand albums and have been devoting part of my free time for more than 10 years to selection juries, such as Bédélys monde and Bédélys Québec."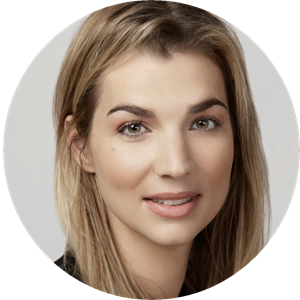 Séléna Bernard
Export manager, Editions Mangetsu
Séléna Bernard is the founder of the Montreal office of Editions Bragelonne and its labels, including the brand new manga publisher that is already causing quite a stir: Mangetsu. She represents the publisher in the Belle Province and oversees the launch of the collection, its establishment, and its notoriety in Quebec and other French-speaking markets outside France. Contributor of editorial projects and in particular new authors, Séléna is very involved with the literary community and is a fervent defender of all types of publishing including imaginary literature and manga. Present with several French-speaking authors and up-and-coming authors/illustrators, she offers workshops, coaching, courses, and 'literary speed editing' in the salons. Under the Instagram pseudonym "et si on parlaitvraiment" she demystifies the publishing world to make it accessible to as many people as possible and shares her passion for publishing, including manga. Also a consultant, Séléna specializes in business development, marketing, and strategies in this field.
Amélie Jean-Louis
CEO, Librairies O-TAKU
Since she was a child, Amélie has always been immersed in manga and dreamt about having her own business. In 2015, she took over the O-TAKU MANGA LOUNGE. Drawing on her studies and her experience in luxury hotels in several European countries, as well as her experience in Quebec as a Director of recruitment for an SME in event management, Amélie was able to quickly transform this little coffee shop on rue St-Denis into a real place of worship for manga enthusiasts in the Quebec's main major city. After 7 years at the helm of the company, she founded Les Librairies O-TAKU with three other partners in 2020 to take the brand further. Bet won! Today O-TAKU has 7 points of sales across Quebec, the largest independent manga collection on the web in North America, and a community of more than 20,000 enthusiasts. A real and breathing living manga encyclopedia, she is considered one of the greatest manga experts in Quebec. Each year, she reads all the new releases (i.e. more than 500 titles per year)!
BONUS: 6 hours of mentoring with industry experts 💎
✨ STORY TELLING – A STORY OF RHYTHM
Our finalists will also be able to benefit from an hour of mentoring with Nunumi, a Quebec comic strip artist and an expert in the field of animated film. During this session, they will be able to discover the importance of rhythm in story telling, whether through the tempo of the story, the choice of framing and the angles of view to be inserted at the right time in order to best serve the story that the we want to tell.
✨ THE LIFE OF AN AUTHOR
Valérie Harvey, Quebec author and sociologist, will talk to our finalists about the difficulties of finding your voice in a world where social networks are both essential and ruthless. We will talk about the efforts to make your work known, the respect and the time it takes to create content, the choices you have to make, with some pitfalls to avoid. It is a constant job, especially in the digital age.
✨ CHARACTER CREATION
What makes a character endearing, truthful, and unforgettable? How do you do it? This is what our aspiring mangakas will have the pleasure of discovering during an interview with the author of Frivolesque, the comic strip artist DEZ who will talk to them about the essentials to give characters their depth.
✨ THE CRITICAL VIEW OF AN EDITOR
How to choose the manga that we will publish? What are the criteria that a manga publisher must set when several projects come to hand each year? This is what our aspiring mangakas will be able to discover during an interview with Sullivan Rouaud, the director of the manga collection at Mangetsu.
✨ PERSONALIZED FEEDBACK
How to improve? How do we know if we are on the right track? This is what each of our 3 finalists will have the chance to discover in a private interview that will be granted to them by Timothée Gudeon, publisher at Éditions Kana.
✨ WHAT MAKES A MANGA INTERESTING? AN EDITOR'S PERSPECTIVE
What are the criteria for gauging the quality of a manga from a publisher's perspective? What are the ingredients that will make it a success? Our finalists will have the chance to learn more about the subject during this interview with Grégoire Hellot, the general manager of Kurokawa.
SPECIAL PRIZE FOR THE WINNER
✨ Meeting with the editorial team of Glénat in Paris
The big winner will be offered the chance to meet with the editorial team of Glénat during his visit to Paris. This meeting will allow him to understand the functioning of a publishing house and to obtain sound advice for his writing projects.